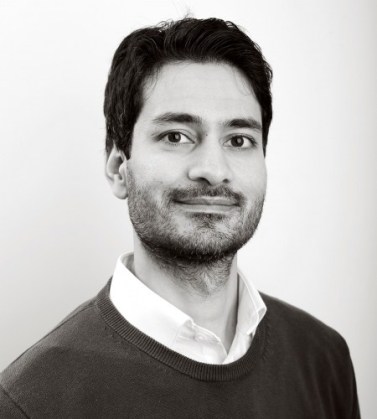 Dr Zulqarnain Rashid
Lead Research Software Engineer
---
KCL Pure

https://kclpure.kcl.ac.uk/portal/en/persons/zulqarnain-rashid(2f568d9c-6c9f-4f4b-83e0-cc3d23d089ea).html

Google Scholar

https://scholar.google.com/citations?user=asXx778AAAAJ
BIOGRAPHY
Zulqarnain is a Lead Research Software Engineer in the Institute of Psychiatry, Psychology & Neuroscience (IoPPN). He joined King's College in November 2017 and currently involved in RADAR-CNS and RADAR-AD projects.
He was a post-doctoral researcher at the University of Dundee working on Assistive Technologies in collaboration with the University of Cambridge. He designed and developed assistive mobile interfaces for people with severe communication and physical disabilities in the context of Augmentative and Alternative Communication (AAC).
He obtained a Ph.D. in Information and Communication Technologies from Pompeu Fabra University, Barcelona in January 2016. His Ph.D. contributed towards the independent living of wheelchair users under the paradigm of Internet of Things (IoT). Previously worked as a Researcher in Biomedical Engineering department Kyung Hee University, South Korea within the area of Healthcare and Ubiquitous Computing.