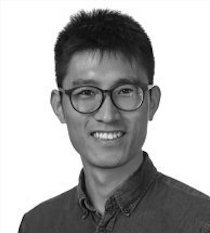 Dr Tao Wang
Postdoctoral Research Associate
---
KCL Pure

https://kclpure.kcl.ac.uk/portal/tao.wang.html

Google Scholar

https://scholar.google.com/citations?user=zaZOPWsAAAAJ
BIOGRAPHY
I joined the Precision Health Informatics Lab at King's College London in 2019 as a postdoctoral research fellow. I work with clinicians at South London and Maudsley NHS Foundation Trust (SLaM) on applying text mining, machine learning and statistical models to electronic health records, in order to identify risks of mental health problems such as psychosis and suicide and investigate the dynamic interactions between physical and mental health problems. We aim to improve healthcare through digital technologies and accelerate their delivery to patients.
Before joining KCL, I was a PhD student in Economics at the University of Southampton, jointly trained at The Alan Turing Institute, where I worked on applying network analysis, text mining and econometric techniques to investigate the spread of eating disorders over online social networks.
RESEARCH INTERESTS
Health informatics and data science; Text mining; Network analysis; Econometrics.