We had a great Biomedical Research Computing Forum this month, with a couple of fantastic speakers giving us an overview of some enabling technologies for handling big/distributed data. Thanks to everyone who came along, I hope you all found it useful. If you're not on the BRCF mailing list and you'd like to be, let me know
Both speakers have kindly agreed to allow us to share their slides: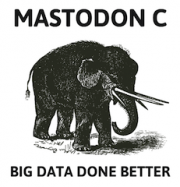 Fran Bennet
, CEO and Co-Founder of
provided an insight into
how a commercial start up handles big data
Rhys Smith
, an Identity, Access, and Middleware Specialist at Janet and Cardiff University, introduced the
Moonshot
project, whose goal is to bring federated identity to a broad range of commonly deployed services such as mail, file store, remote access and instant messaging.
Also, some relevant links from the discussion afterwards (if I've missed anything, please add to the comments):
The Software Sustainability Institute's Research Software Engineer Workshop. I believe they've also got the domain rse.ac.uk for the nascent RSE community, but I don't think there's anything up there yet.
Genomics England and the UK 100K Genomes project.
Technology Strategy Board funding calls
Microsoft's cloud platform – Azure.
Thomas Down's BioDalliance Genome Browser
Finally, everyone who doesn't work at Denmark Hill will be delighted to know that Tim Hubbard has offered to provide space for next month's meeting in central London, so you won't have to venture so far south of the river. I thought we could alternate between there and the IoP so everyone does their fair share of traipsing about London.